Analytics Portal
Improve user experience for your most impactful dashboards
Our Tableau Premium Portal application turns your collection of dashboards into an easy to use interface with snappy navigation that dramatically improve user adoption and usability!
Our solution is perfect for Customer seeking to provide end users with a more curated experience than that of Tableau server default portal.

Whether needed for external client facing applications with integration to Tableau or for internal Tableau content to support key users such as sales teams and executive, our portal solution will elevate your user's experience.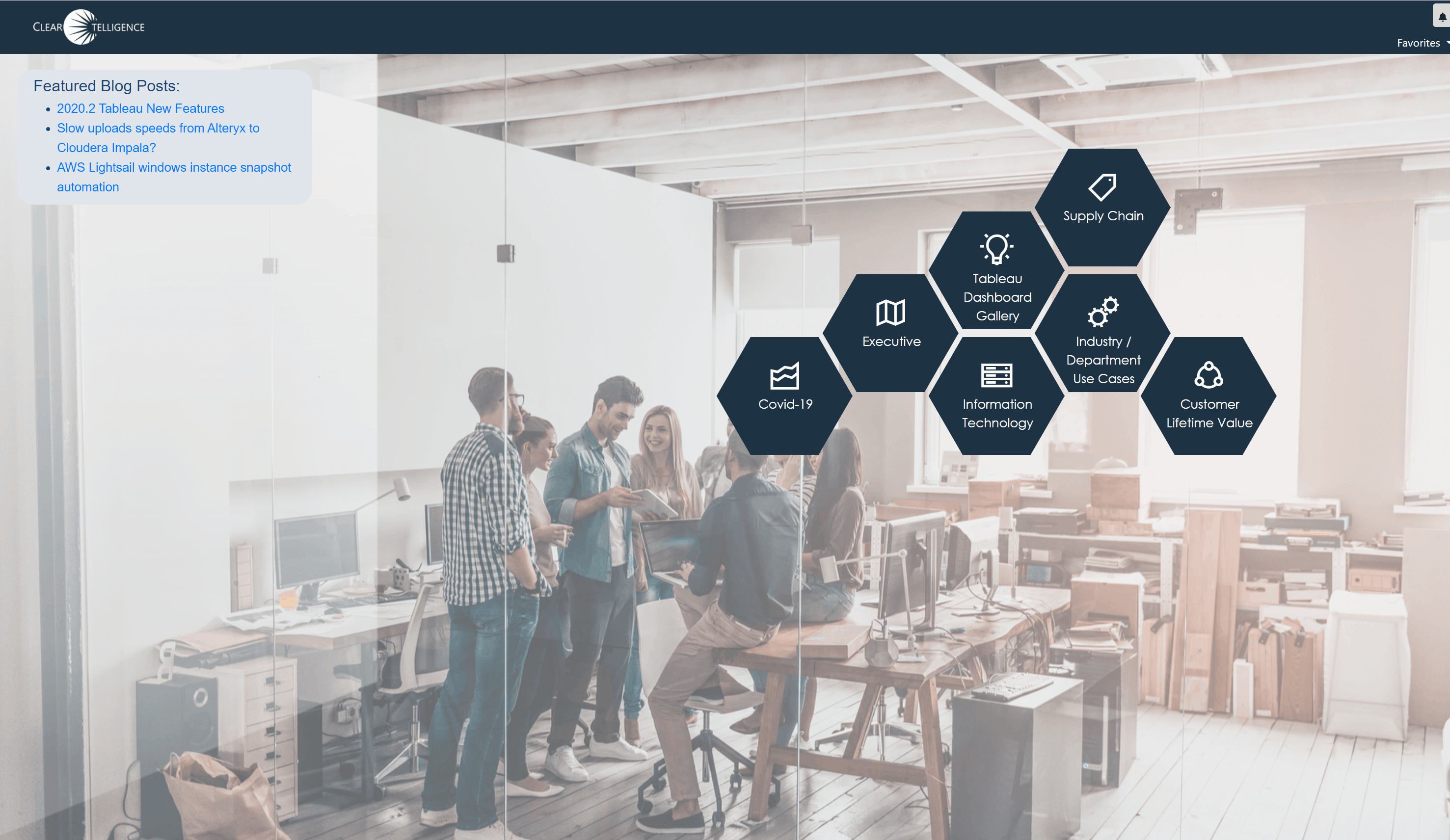 We built our solution from the ground up by our seasoned application development team along with our data visualization consultants who have a pulse on the Tableau community and the demand for consuming Tableau dashboards and reports in an intuitive portal style user experience.

The portal helps remove the noise of too much content in typical Tableau server with a more curated focused view that improve user experience with a customized and intuitive portal interface, more control over report and dashboard caching & performance, and improve content security, mobility, and extensibility.

Contact us to arrange a demo or discuss how you can use our Analytical Portal to improve user experience.